Silicon Valley High Tech Tourism: Selfies and Swag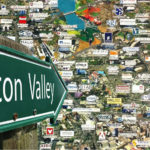 Story by David A. Laws.
Personal digital devices and online social platforms are enabling a new kind of Silicon Valley tourism. Previously only of interest to heads of state hoping to replicate the economic miracle back home, business people pursuing a deal, and a trickle of history buffs exploring where it all began, today the high-tech mecca is increasingly crowded with denizens of the always-connected world. Selfie-stick wielding pilgrims hustle to score swag and Instagram winning moments at the temples of Apple, Facebook, Google, and more. Silicon Valley high tech tourism abounds.
Hilton San Francisco Union Square Staycation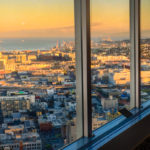 Story by Carol Canter. Photos by Carol Canter and Jack Heyman.
Sipping a sunset cocktail at Cityscape, from its sleek perch on the 46th floor of Hilton San Francisco Union Square  is an unparalleled celebratory high, an affordable way to access a priceless 360 degree panorama of this legendary city by the bay. For me, it was the scenically orchestrated opening to my San Francisco Staycation, and as I looked through the evening's rose gold hues toward the East Bay hills of my home, I felt far away and free of cares!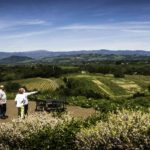 Story and Photos by John Sundsmo.
"Hurry up and drop your bags. We've been waiting for you", urged Jersey Tom from the door of a white van. Thinking we were on time, but observing a full van, my wife and I quickly dropped our bags in the lobby of The Applewood Inn and rushed to take our seats. After our leisurely drive from San Francisco to Guerneville neither of us expected to be late for our Russian River rendezvous with friends, wine, river, trails, kayaks, art, cuisine and more wine. Positioned in the Sonoma Coast AVA, the Pinot Noir grown, crushed, fermented and aged (French Oak) in the Russian River Valley has its very own unique award winning features that are well known to judges and connoisseurs alike, (the Chardonnay is also star quality). We had a long weekend ahead of us with plans to enjoy it to the max.  AND, Yes! The Russian River, survivor of fires and floods, is fully open for business, with the river inner tube rafting just starting. Lucky for us,  it is not too busy yet.
Carrizo Plain Gold – Sunrise to Super Bloom
Story and Photos by David A. Laws.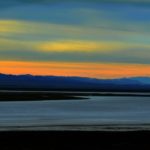 I pulled my jacket close against the chill stirring of an early breeze. A heavy silence enveloped the world in the final darkest minutes before dawn. To the east, a gray sliver of pending morning peeked from beneath a band of straggling clouds to silhouette the rugged crest of the Temblor Range. Planning a day exploring the Carrizo Plain, I had risen early to drive 200 miles from my home in Pacific Grove to watch the sunrise and a promised floral Carrizo Plain Gold super bloom from this elevated spot at the northern entrance to the National Monument that has been called "California's Serengeti."
Selfieville is the New Family Friendly Fantasy Experience in Monterey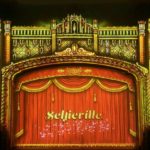 Story and Photos by David A. Laws.
If you feel nostalgic for those psychedelic lightshow/rock concerts of the 1960s, Selfieville a new attraction in downtown Monterey offers a chance to relive your youth. But this time in a family friendly setting without those funny smelling cigarettes! If you're not old enough to know what I am talking about, imagine a journey through a fantasy world created with a phalanx of high-tech 3D projectors that transform a theater's static walls into a magical experience.
Monterey Peninsula: A Movie Star for the Ages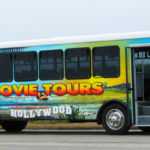 Story and Photos by David A. Laws.
Location. Location. Location. The real estate promoter's mantra applies equally to the magicians of the silver screen. Many Hollywood faces long faded from public consciousness appeared in dramas that continue to resonate today because of their memorable scenic settings. Monterey County has been a favorite of movie directors for the variety and accessibility of its scenery since Edison's cameraman shot Surf at Monterey in 1897. Pounding surf, brooding forest, rugged wilderness, and verdant valleys have featured in hundreds of movies and countless TV shows and commercials. It has also doubled for the coasts of New England, old England, France, Norway, Russia and beyond. Being a dedicated film buff, I grabbed a front row seat, sans popcorm. for a matinee showing of Monterey Peninsula, a movie star for the ages.
Santa Rosa -From the Pool to the Table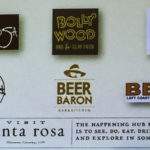 Story and Photos by Stephanie Levin.
Like a beacon of good will that is anchored in the history of a bygone era, the Flamingo Hotel  Spa and Conference Center, located in Santa Rosa, California, has been welcoming guests since 1957. Two years after it opened, word sifted south to Hollywood and "those in the know" traveled north to stay in the famed hotel. Today this  historic landmark has retained old-world charm with 21st Century modernity. Located in the heart of Sonoma Wine Country, travelers, families, weekend escapees and conferences attendees mingle over breakfast, swim in the enormous outdoor L-shaped pool, lounge in the  garden Jacuzzi, or treat themselves to spa, tennis or dining – literally from the pool to the table. As I relaxed outside under a dreamy spacious sky, surrounded by sycamore and cedar trees,  a sense of well-being and contentment sifted over me.
Monterey's Mosaic Mural Memorializes Missions, Marauding Mariners & More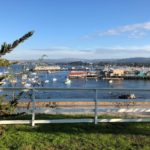 Story and Photos by David A. Laws.
With more Mexican-era adobe buildings preserved and restored in downtown Monterey than anywhere else in the state, the city is proud of its heritage as the early capital of California. In late 2018, I revisited two public projects that have been recently updated and enhanced to present in novel and interesting ways the dramatic events that have shaped the history of the city.
Point Reyes San Francisco Escape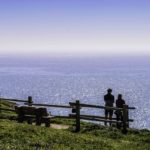 Story by Lee Daley.
Photos by John Williamson & Lee Daley.
We are blessed in the San Francisco Bay Area with the stunningly beautiful Point Reyes National Seashore, a mere hour drive from most locales.  The atmospheric community of Point Reyes Station, described below, should be your first stop.  It's ground zero for everything you'll need to make your getaway a true escape.
Paul Gauguin's Spiritual Journey Now at the de Young Museum in San Francisco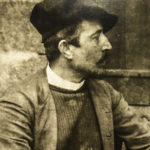 Story and Photos by Stephanie Levin.
French painter and Post-Impressionist, Paul Gauguin, cultivated and inhabited two images, one a sensitive artist, the other a self-imposed outcast, and in Gauguin: A Spiritual Journey, currently on exhibit at the De Young Museum in San Francisco, (November 17, 2018-April 7, 2019) the viewer experiences Gauguin's spiritual journey through both his paintings and sculptures. The exhibit, which includes paintings, wood carvings and ceramics are from the renowned Ny Glypotek collection in Copenhagen.
John Steinbeck: "Something to do in Salinas"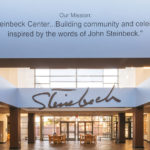 Story and photos by David Laws. "There was always something to do in Salinas. For pure culture we had The World of Art, with slides in a big tent with wooden benches" but, as Nobel Prize-winning writer John Steinbeck quipped in a 1955 memoir of his hometown, "the town preferred to hear Joe Conner sing Irish songs." (Always 59)
Miles from Nowhere is just fine in Upper Lake County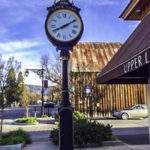 Story and Photos by Stephanie Levin
We, who live in the Bay Area, have a tendency to boast about our place on the planet. You know the hype: great chefs, culinary creativity, culture galore, three recycling bins, green bike lanes, entitlement…need I continue? To escape all this glamour, I'm constantly scouting for a weekend escape to settle myself, simplify my senses, get away from it all. Alas, Upper Lake County, cloaked in natural splendor and grace with just enough elegance rubbing elbows with salt of the earth people, is that place.
Find Your Happy in Mendocino County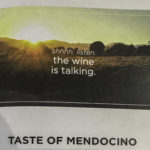 By John Sundsmo.
The catchy logo of Mendocino County, "Find Your Happy," was on display at the recent Taste of Mendocino  held at San Francisco's Fort Mason. With vintners, fresh press olive oils, craft whiskey, goat cheeses, gourmet appetizers, coffee and luxurious resorts all competing for my attention, I soon found myself feeling quite happy. The venue provided a good opportunity to review some fine Mendocino County wines and upcoming events. In the interest of sharing the Mendocino "Happy" vibe, what follows is a list of some Taste of Mendocino participants (with links), along with wine tasting destinations and a short calendar of upcoming events in Mendocino County.  Hopefully, with the following tips, you too will "Find your Happy in Mendocino County."
Napa Valley's Liana Estates Opens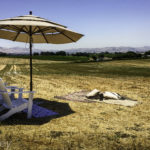 Story by Lee Daley with Photos by John Sundsmo and Lee Daley
Napa Valley's Carneros AVA adds another winery to its map with the opening of Liana Estates. The winery fulfils a long cherished dream of its founders, Lisa and Ariana Peju of the Peju Province Winery family. Liana Estates is an experience-focused winery providing visitors with immersive experiences that embrace each of the five senses. The focus will be on offering an ever-changing selection of high-quality wines and bubbly while connecting visitors to the breathtaking scenery of Napa Valley and San Pablo Bay. This fall, several immersive experiences will include wellness activities like yoga, culinary classes and chef-centric vineyard dinners paired with wine selections. While these experiences are growing in popularity in Wine Country, Liana is eager to offer guests unique all-inclusive experiences that both stimulate and soothe the senses.
Best Places to Kiss in San Francisco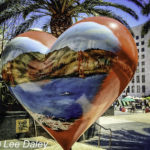 Story and Photos by Stephanie Levin
"It's in his kiss, that's where it is." Yes, indeed, that zingy sensation causing our hearts to turn somersaults is in a kiss. And if you're lucky enough to be in San Francisco for Valentine's Day, the romantic city where Tony Bennett left his heart, here's eight of the best places to kiss.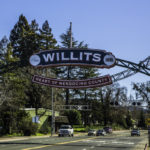 Story and Photos by John Sundsmo
"You're moving where? – Willits – where's that?," my museum guide, Dirk, told me his personal story as he shuffled me around the County Museum and Roots of Motive Power exhibits and gave me a thumbnail history. It seems Dirk's friends in Santa Rosa didn't understand his decision to up and move to Willits more than 25 years ago, nor did they, or I, really appreciate what that quiet, friendly little Mendocino County town has to offer.  I learned from Dirk that Willits, in the early 1900s, was a whistle stop on the Northwestern Pacific railroad line. The trains started with a railroad ferry from the Hyde Street Pier in San Francisco and steamed north to Sausalito to join with rails that ended hundreds of miles away in the booming lumber town of Eureka.
Road to Death Valley Meditation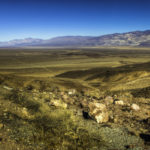 Story and Photos by John Sundsmo
Symbolic of new beginnings and new life, wild flowers are just beginning to be seen in the deserts of California. While experts don't expect another super-bloom like 2016, the heavy winter rains will undoubtedly bring abundance of color late into April. No place is more emblematic of life resurrected than Death Valley where blooms are already showing in the southern regions of the national park. To dodge the wild flower traffic, my wife and I visited the park in December and collected some tips.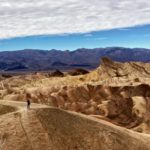 Story and Photos by Lee Daley
It's early morning and I have spent the last 10 minutes admiring the light and shadows on a small brave bush somewhere alongside the road to Furnace Creek in Death Valley, a place my husband and I have come to de-stress and transition into the new year. This is a mystical place that has long inspired artists and awe. Driving through the valley's lunar landscape, we find ourselves slowly banishing thoughts of schedules, appointments and deadlines. What seemed like an impending crisis back home now feels like a ridiculously insignificant issue in the grandness of this other-worldly moonscape. "Oh goody," I say, as I send one more of these annoyances out into the universe.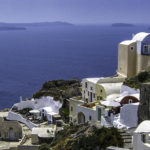 Story and Photos by John Sundsmo
A memorable few years ago my wife and I visited the Greek islands of Santorini and Paros. There we encountered some unique and equally memorable ancient varieties of Greek wines.
Pacifica: the beaches are only the beginning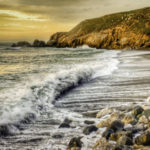 Story and Photos by Lee Daley
I've always known Pacifica's coastline boasts just about the best and most diverse five-mile span of beaches in Northern California. I thought I knew it well. Until I extended my usual day-trip to two nights and three days in this quintessential surfer haven beach town, I had no idea how much I was missing. I soon discovered the beaches are only the beginning.