The Rocky Mountaineer from Banff to Vancouver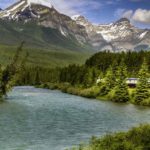 Story by Carol Canter with  photos by C. Canter and Jack Heyman
The train whistle blew, signaling the arrival of the sleek Rocky Mountaineer into Banff's heritage railway station.  It was "All Aboard" by 9 a.m. and, within minutes of departure on the Rocky Mountaineer, we were raising glasses of champagne and peach juice to toast our two-day rail journey through the Canadian Rockies from Banff, elevation 4540 feet, down to Vancouver, at sea level.
Exploring Parisian Train Stations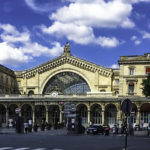 Story by Stephanie Levin
I'm often miffed that tourists prefer air to train travel once inside Europe, especially in Paris with its beautiful Parisian train stations. Typically, airports are a goodly distance from city centers, expensive by taxi, and oh la la, those airport lines. My preference whenever possible is train travel, not simply for the high-speed trains, which don't exist in the United States, but also for the history and intrigue of the actual stations . Since I park myself in Paris every summer, I've discovered Parisian train stations offer convenience, economy and art and have come to appreciate some of the most intriguing train stations in the City of Lights.
The Best Way to Travel Through Switzerland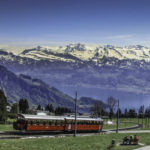 Story by Carol Canter with Photos by C. Canter and Jack Heyman.  We looped through Switzerland on a 15-day Swiss Travel Pass in May, taking panoramic train journeys through legendary mountain passes, boat rides across shimmering silver lakes and cable car rides to postcard-perfect Alpine villages and peaks. With almost everything included in the Swiss Travel Pass – even museums and heritage sites – travel through Switzerland was seamless and easy to plan. Service was friendly, helpful and multilingual.
Why I love European Train Travel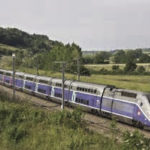 Story and Photos by Jacqueline Harmon Butler
On my first trip to Europe many years ago, my sister Patty and I traveled around Ireland, England, Scotland, France and Switzerland via our Eurail Passes. I found standing in front of the big departure boards in the train stations thrilling. Something captivated me about those clicking sounds, and then new trains to magical places would appear with track and departure times. Knowing that I could board any one of those trains was a huge temptation. I loved the clicking sound. To me it sounded like adventure. To this day, I love European train travel.