Cuba: Expert Travel Advice from Renowned Cuba Author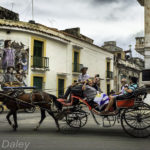 Story and Photos by Lee Daley
Christopher Baker, renowned Cuba travel expert and author, regaled a standing room only audience with numerous travel tips and expert advice on travel to Cuba this past weekend at a book signing and slide show event in Marin County, California, hosted by Book Passage and the Bay Area Travel Writers. A great raconteur, Baker fielded questions for more than half an hour after his overview of travel to the island. The author's travel tips to Cuba were peppered with insightful anecdotes and trivia garnered from his more than 100 trips to the island. These tips and more are contained is his best-selling Moon guidebooks.
Cuba Libre? Documentary on Cuba Travel History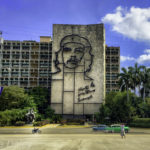 Story by John Sundsmo with Photos by Lee Daley
In Cuba Libre? filmmaker Dick Jordan uses archival film footage and interviews with five travel journalists to re-introduce Cuba travel to American audiences.  Presented at local venues in the San Francisco Bay Area, the film is also currently posted on You Tube and Vimeo.  See links in the article.