Exploring South Africa's Cape Winelands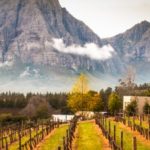 Story and Photos by Lee Daley.
You'll find no better way to round out a trip to Cape Town than to ramble out to the Cape Winelands. Less than an hour's drive away, the countryside offers a welcome counterpoint to Cape Town's urban vibe. Three Cape Winelands villages- Stellenbosch, Franschhoek and Paarl–form the ideal triumvirate for exploration and tastings. Besides great weather and gorgeous mountains, there are spectacular examples of Cape Dutch architecture and fertile valleys ripe with scented orchards and vineyards. Each village is a world unto itself, offering a diverse network of well-marked, tree-lined wine trails. Most wine lovers know that cool weather combined with foggy conditions helps to cultivate enviable wines with character and fruitiness. South Africa's Cape Winelands delivers this dynamic duo in spades thanks to maritime influences from the Indian and Atlantic Oceans.
Road to Machu Picchu: Ollantaytambo to Aquas Calientes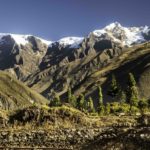 Story and Photos by John Sundsmo.
This is the third article in a series entitled "Road to Machu Picchu." My wife and I thought our visit to Peru was a once in a lifetime experience but the experience may have changed our minds. We began our visit to the Inca Sacred Valley in Cusco. While there, we went to the COSITUC main office  and obtained tourist tickets to all 16 archaeologic sites and museums including the ticket needed to gain entrance to Machu Picchu. In the first article (Cusco to Pisac – Part One) we talked about our drive from Cusco through Chincero and Urubamba, to reach our destination for the night in Pisac. In Part Two we experienced the high Andes culture in Pisac's Sunday market and explored the Inca Intihuatana and gateway to the Amazon at Kantas Ray. In this final article I cover our journey by car to Ollantaytambo and from there by train to Aquas Calientes which lies in the river valley directly below Machu Picchu. It is the departure point for buses to Machu Picchu.
Road to Machu Picchu: Pisac in Highlands Peru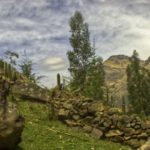 Story and Photos by John Sundsmo.
Our journey into the Sacred Valley of the Incas, on the road to Machu Picchu, began in Cusco and, with our driver, my wife and I stopped to experience the Thursday market in Chincero and the Ceramica Seminario in Urubamba before finally reaching our destination for the night in Pisac (
Cusco to Pisac – Part One
.)  As we approached Pisac, we thought it was late in the afternoon, but after checking into the hotel we discovered that the long days in the Southern latitudes had fooled us: instead of 5 PM it was close to 8:30 PM. Hurrying, we found the hotel restaurant still open, but with the ovens already extinguished the choices from the grill were limited.
Brac Island. Croatia: Sun, Sea and Stone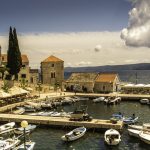 Story and Photos by Lee Daley.  In Croatia, aboard the Katarina Line Futura:  As we watched deckside, our small cruise ship anchored alongside the Dalmatian Coast shore of Brac Island and its Golden Horn Beach, known as one of Europe's most beautiful. Holding just 38 passengers, the Futura's compact size fits into ports large ships can't handle. Our eager group of sunbathers easily disembarked and clambered aboard small boats for the short ride to the coast line's golden sands. Once ashore, my companion and I decided to meander. Sunbathing could come later.
Croatia Island Cruise in the Adriatic Sea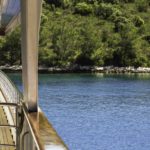 Story and Photos by John Sundsmo. "There are more than a thousand Croatian islands in the Adriatic sea" our Katarina Line cruise director told us, "but we only have time to visit Korčula, Hvar and Brac. For more, you have to come back." By the end of our short four night cruise, that is exactly what my wife and I hope to do – and hopefully soon. Spectacular white clouds filled the sky. Tranquil turquoise ocean water welcomed swimmers. Sparkling sandy beaches lured sun-bathers. Ancient Venetian forts and old cities with narrow cobblestone lanes beckoned walkers. Fine dining, fresh seafood and wonderful Plavac Mali; (Croatian pronunciation- [plǎːʋat͡s mǎli]), red, and Pošip, white, wines tickled and warmed the palate – what's not to like?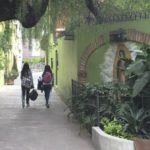 Story and photos by Lee Daley. For a soul soothing stay in San Miguel de Allende, Hotel Matilda, the "hotel different," is an eye-opener. When you travel to a Mexican colonial city that has been designated a World Heritage Site, you might expect to stay in a well-preserved restored mansion turned hotel. And, in San Miguel, you would have your choice of some of Mexico's finest examples of Baroque and Neoclassical architecture.The city's historic center is filled with buildings from the 17th and 18th centuries, many lovingly restored.
Croatian Wine Tasting in the Dalmatian Islands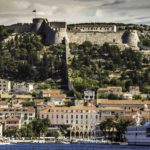 Story and Photos by John Sundsmo. On a recent Katarina Line cruise of Croatian discovery, we learned that wine makers in the Dalmatian Islands have left an indelible mark on the fine wines produced in California, Australia, New Zealand and Chile. Remarkably, throughout wars, conquest and droughts, the islands of the Adriatic Sea, (East of Italy and South of the Alps), have produced fine wines for 2,500 years. Galleys and sailing ships transported that wine up and down the Mediterranean throughout Greek (500BC) and Roman times well into the 14th century. Greek writer Athenaeus wrote 18 centuries ago about the high quality of Croatian wine especially those coming from the islands of Hvar and Korčula.
Dinner at Sea with Holland America Line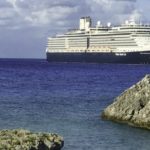 Story by Lee Daley with photos by Lee Daley and John Sundsmo. "Where are we eating next?" became the favorite game my husband and I played during our brief four-night cruise from Ft. Lauderdale to Nassau aboard Holland America Line Nieuw Amsterdam.  Breakfast, lunch and dinner at sea gave us ample opportunity to sample the offerings of the Holland America Line kitchen and the ambience of its restaurants. Our cruise included two outings on land; one on Half Moon Cay, a private island owned by Holland America and the other a stop in port at Nassau. Except for lunch in those two ports, we hopscotched from one on-board eatery to the next. And in almost a dozen meals at sea, we never met with disappointment.
Immersed in the Diverse Culture of Vietnam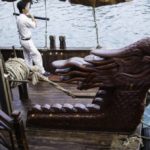 Story and Photos by Lee Daley. Traveling from Hanoi to Saigon during the month of December, a time of warm and balmy weather, I felt completely immersed in the diverse culture of Vietnam as soon as I arrived. My travel companion and I used Hanoi and Saigon as bases, fanning out into the countryside for side trips. This juxtaposition of city and country vastly enriched our cultural immersion. No sooner had our spirits overdosed on a city's vibrant and vivacious street life, than the laconic landscape of the countryside provided a calming counterpoint. (http://www.epicureandestinations.com/immersed-in-the-diverse-culture-of-vietnam )
A Mekong River cruise aboard RV AmaDara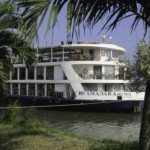 Story by Carol Canter with photos by Carol Canter and Jack Heyman. On a Mekong River cruise, we meandered along Asia's "Mother River," from Vietnam into Cambodia in late March aboard the AmaDara, visiting floating markets and riverside villages where houses rise on stilts. We moored overnight in Phnom Penh, Cambodia's capital city once considered the "Pearl of the Orient." Along the way we passed fishing boats of every stripe, fruit orchards and fish farms, pagodas and rice paddies–all sustained by the ebb and flow and unparalleled biodiversity of Southeast Asia's longest river. Even as we ventured forth to visit a glorious gilded palace, historic Buddhist monastery, and small craft workshops producing silk, copper, candy or woven rattan mats, we relished the return to the air-conditioned comfort of our beautiful AmaDara, greeted with a chilled hand towel and a cold drink. AmaWaterways' new ship–its woodwork gleaming and staterooms spacious–was launched in mid-2015 to cocoon its 124 passengers in comfort on a  seasonal 7-Night Mekong River cruise between Ho Chi Minh City (Saigon) and Siem Reap (gateway to Angkor Wat), on journeys billed as "Vietnam, Cambodia and the Riches of the Mekong."  Rich it was.
Lake County:  Northern California's Sweet Spot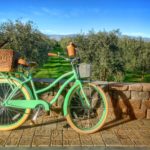 Story and Photos by Lee Daley
Drive a few hours north of downtown San Francisco and a different world awaits. On a recent weekend getaway, my city stress lessened and lessened, almost in layers, and finally just plain disappeared once my amble north landed in the land of lakes, aptly named Lake County. With dormant winter chill now giving way to warmer, sunnier days, I found a haven of rolling hillsides and emerald green valleys nestled in the grandeur of mountainsides. Grape vines and trees are just starting to open their buds, lake fishing looks good and goats in the valleys are having their kids. (http://epicureandestinations.com/lake-county-northern-californias-sweet-spot/)
Miles from Nowhere is just fine in Upper Lake County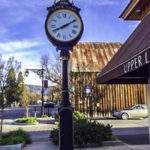 Story and Photos by Stephanie Levin. We, who live in the Bay Area, have a tendency to boast about our place on the planet. You know the hype: great chefs, culinary creativity, culture galore, three recycling bins, green bike lanes, entitlement…need I continue? To escape all this glamour, I'm constantly scouting for a weekend escape to settle myself, simplify my senses, get away from it all. Alas, Upper Lake County, cloaked in natural splendor and grace with just enough elegance rubbing elbows with salt of the earth people, is that place.
Find Your Happy in Mendocino County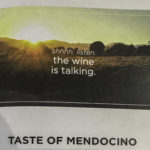 By John Sundsmo. The catchy logo of Mendocino County, "Find Your Happy," was on display at the recent Taste of Mendocino  held at San Francisco's Fort Mason. With vintners, fresh press olive oils, craft whiskey, goat cheeses, gourmet appetizers, coffee and luxurious resorts all competing for my attention, I soon found myself feeling quite happy. The venue provided a good opportunity to review some fine Mendocino County wines and upcoming events. In the interest of sharing the Mendocino "Happy" vibe, what follows is a list of some Taste of Mendocino participants (with links), along with wine tasting destinations and a short calendar of upcoming events in Mendocino County.  Hopefully, with the following tips, you too will "Find your Happy in Mendocino County."
Rave Reviews for Rancho La Puerta's La Cocina Que Canta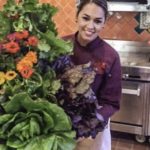 Story and Photos by Stephanie Levin. Snippets of independent, quiet conversations from our little band of hikers erupted as an umbrella of oak trees narrowed to a dirt trail that ascended, descended, twisted and ascended again before leveling out. I had signed on for the pre-dawn two-mile hike up to La Cocina Que Canta, translated as "The Kitchen That Sings," Rancho La Puerta's organic garden and cooking school. I'd never actually hiked anywhere before the sun came up; in fact, I don't like to get up before sunrise, but the opportunity to enjoy breakfast at La Cocina Que Canta with ingredients from the renown organic garden was too irresistible to pass up. As the hike progressed, the serenity, the crunch of our shoes on the dirt, the aroma of sages, salvias and shrubs peaked my senses. I scanned the eastern sky as the sunrise yawned awake. ( http://epicureandestinations.com/rave-reviews-rancho-la-puertas-la-cocina-que-canta )
A mythological wine tasting with Georgós Nu Wines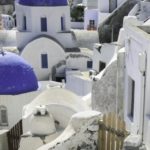 Story and Photos by Lee Daley. "Come. Taste my wines and experience the glory of Greece." So said Georgós Zanganas, company founder of Georgós Nu Wines. And so our small group of wine lovers gathered in San Francisco to listen to the myths and taste the wines made from grapes organically grown and fermented in Greece on family land. We dined on complimentary bites accompanied by tastings of his five premium varietals, each symbolically named for iconic Greek islands and gods. I was fascinated with the homage given to the gods of Georgós homeland as much as I savored the uniquely palatable tastings. (  http://epicureandestinations.com/mythological-wine-tasting-georgos-nu-wines/)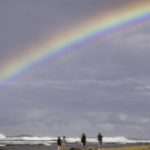 Story and Photos by Lee Daley. 
The Hawaiian island of Kauai serves up cuisine that is both hot and cool. Hot as in
haute
and cool as in food truck. Any stay on the Garden Isle offers a cornucopia of dining choices and so, on a recent visit, I went exploring for both haute and cool. My first priority was to find that special food truck, that secret find, where very fine island food could be had for a fair price  As it turned out, I lucked into two that spoke of authenticity and distinct island flavor.The quest began with a food tour run by food writer and Kauai cuisine specialist Marta Lane, who reviews local eateries and conducts
food tours
throughout the island. Here's my take on the food truck, mom and pop eatery scene, on Kauai's North Shore. (
http://epicureandestinations.com/kauai-food-truck/
)
Palm Springs Indulges The Senses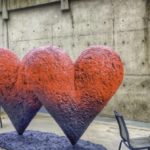 Story and Photos by Lee Daley. Approaching Palm Springs, that desert oasis nestled between two mountains–the Santa Rosa to the south and the San Jacinto to the west—I knew a treat was in store. The scent of sagebrush carried on the wings of clean desert air stimulated my senses. Feeling calm and rejuvenated, I soon realized this destination deserved many more returns. Whether in search of sybaritic spas, outdoor adventure, night life, art and culture, fine dining or a resort pool, Palm Springs seems to cover it all. After spending a day in the desert and another at the magnificent Palm Springs Art Museum, I explored the lively dining scene in town. (http://epicureandestinations.com/palm-springs/ )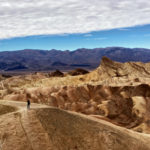 Story and Photos by Lee Daley. It's early morning and I have spent the last 10 minutes admiring the light and shadows on a small brave bush somewhere alongside the road to Furnace Creek in Death Valley, a place my husband and I have come to de-stress and transition into the new year. This is a mystical place that has long inspired artists and awe. Driving through the valley's lunar landscape, we find ourselves slowly banishing thoughts of schedules, appointments and deadlines. What seemed like an impending crisis back home now feels like a ridiculously insignificant issue in the grandness of this other-worldly moonscape. "Oh goody," I say, as I send one more of these annoyances out into the universe. ( http://epicureandestinations.com/death-valley/)
Pacifica: the beaches are only the beginning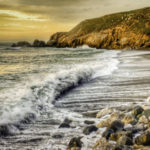 Story and Photos by Lee Daley. I've always known Pacifica's coastline boasts just about the best and most diverse five-mile span of beaches in Northern California. I thought I knew it well. Until I extended my usual day-trip to two nights and three days in this quintessential surfer haven beach town, I had no idea how much I was missing. I soon discovered the beaches are only the beginning. (http://epicureandestinations.com/pacifica-beaches-beginning/ )
Cusco to Pisac in the Sacred Valley of the Incas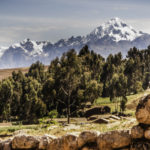 Story and Photos by John Sundsmo.
In Cusco, Peru (elevation 11,152 ft.): As we walked into the hotel lobby, Javier, the manager, greeted us in excellent English, "how was your flight from Lima?" I answered, "Fine, just a few bumps and an amazing view as we landed." "Yes, the valley is beautiful this time of year but a month ago everything was very green. The view from our rooftop garden is very good. Will you have some tea? We recommend a special tea to help with the altitude." My wife asked, "what's in it" thinking it might be caffeinated. "Just coca leaves to help with the altitude sickness." My scientist brain was quickly thinking, how much cocaine might be in coca leaves and how it might affect me. "Sure, I'll try it."…..
Icelandic Viking Democracy – "Althings" (AlϷings) at Ϸingvellir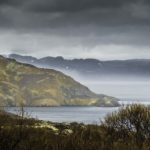 Story and Photos by John Sundsmo. As an American I never really investigated my Swedish/Norwegian/UK heritage. That all changed after a spur of the moment decision to fly to Iceland for a week. My pre-trip research told me that Iceland was colonized about 870 AD by Ingólfr Arnason, a Viking from Norway. Why I wondered, would a family uproot itself from a stable comfortable home and set out on a 900 mile voyage in an open boat to a land of ice and snow. As a child of the nuclear-holocaust-be-prepared-60s, I always wondered what tools it would take to survive in a hostile world.
Old Harbor Reykjavik and its Maritime Heritage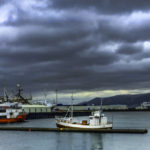 Story and Photos by John Sundsmo. As our plane came in for a landing at Reykjavik Keflavik International Airport on Iceland I looked out over the rocky volcanic landscape onto the unforgiving North Atlantic Ocean. From my reading of Iceland's maritime heritage, I knew Icelanders fished year round. As a sailor I knew that a man overboard in winter had about ten minutes before losing consciousness. Having taken a fair number of risks on the water myself, I wondered what it would take to get me out in January or February aboard a frail wood Icelandic boat. Sitting comfortably in my warm airline seat, I realized only one thing – survival.
In Burma: On the Road to Mandalay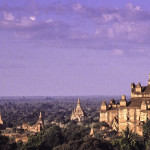 Story and Photos by Lee Daley.     In 2003, I traveled to Myanmar, formerly called Burma. We flew to the capital, Yangon, once called Rangoon, before journeying on to Mandalay where my traveling companion and I boarded the river boat, The Road to Mandalay.Thus began some of our most memorable days in the country.  We talked with locals who often told us of their love for dissident Aung San Sui Kyi, whom they called "The Lady," and of their desire to see Myanmar's name restored back to Burma.
Rangoon Renaissance: Staying at The Strand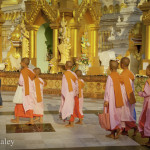 Story and Photos by Lee Daley.     Burma is now on many world travelers' "A" list. With the release of Nobel Prize Laureate Aung San Suu Kyi from house arrest and her subsequent triumphant election campaign, tourism to the country is at an all-time high. Decades of international isolation have left the former British colony's major city, Rangoon, with an enduring colonial charm that has pretty much disappeared elsewhere in Asia.
Burma's Best: The Strand Hotel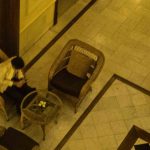 Story and Photos by Lee Daley.     Rangoon, Burma's bustling metropolis is like a living museum where traditional tea houses, pagodas and temples sit side by side with grand edifices like the Strand Hotel built during the days of British colonialism. Among these treasures is the 2,500 year old Shwedagon Pagoda considered the most magnificent Buddhist shrine in all of Asia. During the Colonial Era, when Rudyard Kipling sailed up the Yangon River, he wrote of his sighting of the pagoda's golden dome upon the horizon as his vessel neared the city. That glistening stupa still dominates today, both architecturally and symbolically.
Casa Majani at Punta de Mita, Mexico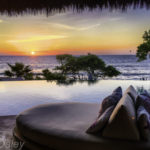 Story and Photos by Lee Daley. Approaching Punta de Mita on a bright fall day, the flawless sky a cerulean blue, I knew I was in for something special. The warm breeze felt like a caress; its clarity etched the curves of the Sierra Madre Mountains creating an epic backdrop to the famed Bay of Banderas and the valley below.