Immersed in the Diverse Culture of Vietnam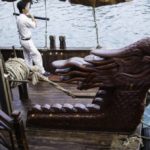 Story and Photos by Lee Daley
Traveling from Hanoi to Saigon during the month of December, a time of warm and balmy weather, I felt completely immersed in the diverse culture of Vietnam as soon as I arrived. My travel companion and I used Hanoi and Saigon as bases, fanning out into the countryside for side trips. This juxtaposition of city and country vastly enriched our cultural immersion. No sooner had our spirits overdosed on a city's vibrant and vivacious street life, than the laconic landscape of the countryside provided a calming counterpoint. (http://www.epicureandestinations.com/immersed-in-the-diverse-culture-of-vietnam )
A Mekong River cruise aboard RV AmaDara
Story by Carol Canter with photos by Carol Canter and Jack Heyman.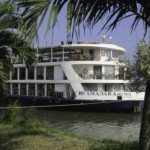 On a Mekong River cruise, we meandered along Asia's "Mother River," from Vietnam into Cambodia in late March aboard the AmaDara, visiting floating markets and riverside villages where houses rise on stilts. We moored overnight in Phnom Penh, Cambodia's capital city once considered the "Pearl of the Orient." Along the way we passed fishing boats of every stripe, fruit orchards and fish farms, pagodas and rice paddies–all sustained by the ebb and flow and unparalleled biodiversity of Southeast Asia's longest river. Even as we ventured forth to visit a glorious gilded palace, historic Buddhist monastery, and small craft workshops producing silk, copper, candy or woven rattan mats, we relished the return to the air-conditioned comfort of our beautiful AmaDara, greeted with a chilled hand towel and a cold drink. AmaWaterways' new ship–its woodwork gleaming and staterooms spacious–was launched in mid-2015 to cocoon its 124 passengers in comfort on a  seasonal 7-Night Mekong River cruise between Ho Chi Minh City (Saigon) and Siem Reap (gateway to Angkor Wat), on journeys billed as "Vietnam, Cambodia and the Riches of the Mekong."  Rich it was.
Lake County:  Northern California's Sweet Spot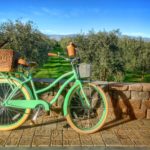 Story and Photos by Lee Daley
Drive a few hours north of downtown San Francisco and a different world awaits. On a recent weekend getaway, my city stress lessened and lessened, almost in layers, and finally just plain disappeared once my amble north landed in the land of lakes, aptly named Lake County. With dormant winter chill now giving way to warmer, sunnier days, I found a haven of rolling hillsides and emerald green valleys nestled in the grandeur of mountainsides. Grape vines and trees are just starting to open their buds, lake fishing looks good and goats in the valleys are having their kids. (http://epicureandestinations.com/lake-county-northern-californias-sweet-spot/)
Miles from Nowhere is just fine in Upper Lake County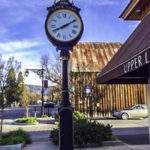 Story and Photos by Stephanie Levin
We, who live in the Bay Area, have a tendency to boast about our place on the planet. You know the hype: great chefs, culinary creativity, culture galore, three recycling bins, green bike lanes, entitlement…need I continue? To escape all this glamour, I'm constantly scouting for a weekend escape to settle myself, simplify my senses, get away from it all. Alas, Upper Lake County, cloaked in natural splendor and grace with just enough elegance rubbing elbows with salt of the earth people, is that place.
Find Your Happy in Mendocino County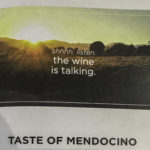 By John Sundsmo.
The catchy logo of Mendocino County, "Find Your Happy," was on display at the recent Taste of Mendocino  held at San Francisco's Fort Mason. With vintners, fresh press olive oils, craft whiskey, goat cheeses, gourmet appetizers, coffee and luxurious resorts all competing for my attention, I soon found myself feeling quite happy. The venue provided a good opportunity to review some fine Mendocino County wines and upcoming events. In the interest of sharing the Mendocino "Happy" vibe, what follows is a list of some Taste of Mendocino participants (with links), along with wine tasting destinations and a short calendar of upcoming events in Mendocino County.  Hopefully, with the following tips, you too will "Find your Happy in Mendocino County."
Rave Reviews for Rancho La Puerta's La Cocina Que Canta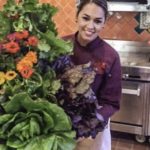 Story and Photos by Stephanie Levin.
Snippets of independent, quiet conversations from our little band of hikers erupted as an umbrella of oak trees narrowed to a dirt trail that ascended, descended, twisted and ascended again before leveling out. I had signed on for the pre-dawn two-mile hike up to La Cocina Que Canta, translated as "The Kitchen That Sings," Rancho La Puerta's organic garden and cooking school. I'd never actually hiked anywhere before the sun came up; in fact, I don't like to get up before sunrise, but the opportunity to enjoy breakfast at La Cocina Que Canta with ingredients from the renown organic garden was too irresistible to pass up. As the hike progressed, the serenity, the crunch of our shoes on the dirt, the aroma of sages, salvias and shrubs peaked my senses. I scanned the eastern sky as the sunrise yawned awake. ( http://epicureandestinations.com/rave-reviews-rancho-la-puertas-la-cocina-que-canta )
A mythological wine tasting with Georgós Nu Wines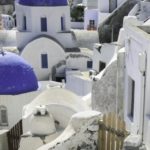 Story and Photos by Lee Daley
 "Come. Taste my wines and experience the glory of Greece." So said Georgós Zanganas, company founder of Georgós Nu Wines. And so our small group of wine lovers gathered in San Francisco to listen to the myths and taste the wines made from grapes organically grown and fermented in Greece on family land. We dined on complimentary bites accompanied by tastings of his five premium varietals, each symbolically named for iconic Greek islands and gods. I was fascinated with the homage given to the gods of Georgós homeland as much as I savored the uniquely palatable tastings. (  http://epicureandestinations.com/mythological-wine-tasting-georgos-nu-wines/)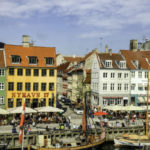 Story and Photos by Lee Daley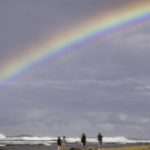 Story and Photos by Lee Daley
The Hawaiian island of Kauai serves up cuisine that is both hot and cool. Hot as in
haute
and cool as in food truck. Any stay on the Garden Isle offers a cornucopia of dining choices and so, on a recent visit, I went exploring for both haute and cool. My first priority was to find that special food truck, that secret find, where very fine island food could be had for a fair price  As it turned out, I lucked into two that spoke of authenticity and distinct island flavor.The quest began with a food tour run by food writer and Kauai cuisine specialist Marta Lane, who reviews local eateries and conducts
food tours
throughout the island. Here's my take on the food truck, mom and pop eatery scene, on Kauai's North Shore. (
http://epicureandestinations.com/kauai-food-truck/
)
Palm Springs Indulges The Senses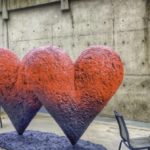 Story and Photos by Lee Daley
Approaching Palm Springs, that desert oasis nestled between two mountains–the Santa Rosa to the south and the San Jacinto to the west—I knew a treat was in store. The scent of sagebrush carried on the wings of clean desert air stimulated my senses. Feeling calm and rejuvenated, I soon realized this destination deserved many more returns. Whether in search of sybaritic spas, outdoor adventure, night life, art and culture, fine dining or a resort pool, Palm Springs seems to cover it all. After spending a day in the desert and another at the magnificent Palm Springs Art Museum, I explored the lively dining scene in town. (http://epicureandestinations.com/palm-springs/ )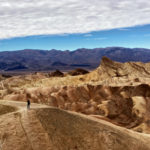 Story and Photos by Lee Daley
It's early morning and I have spent the last 10 minutes admiring the light and shadows on a small brave bush somewhere alongside the road to Furnace Creek in Death Valley, a place my husband and I have come to de-stress and transition into the new year. This is a mystical place that has long inspired artists and awe. Driving through the valley's lunar landscape, we find ourselves slowly banishing thoughts of schedules, appointments and deadlines. What seemed like an impending crisis back home now feels like a ridiculously insignificant issue in the grandness of this other-worldly moonscape. "Oh goody," I say, as I send one more of these annoyances out into the universe. ( http://epicureandestinations.com/death-valley/)
Pacifica: the beaches are only the beginning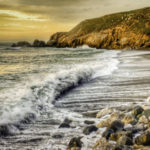 Story and Photos by Lee Daley
I've always known Pacifica's coastline boasts just about the best and most diverse five-mile span of beaches in Northern California. I thought I knew it well. Until I extended my usual day-trip to two nights and three days in this quintessential surfer haven beach town, I had no idea how much I was missing. I soon discovered the beaches are only the beginning. (
http://epicureandestinations.com/pacifica-beaches-beginning/
)
Cusco to Pisac in the Sacred Valley of the Incas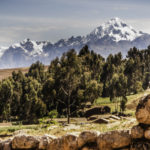 Story and Photos by John Sundsmo
In Cusco, Peru (elevation 11,152 ft.): As we walked into the hotel lobby, Javier, the manager, greeted us in excellent English, "how was your flight from Lima?" I answered, "Fine, just a few bumps and an amazing view as we landed." "Yes, the valley is beautiful this time of year but a month ago everything was very green. The view from our rooftop garden is very good. Will you have some tea? We recommend a special tea to help with the altitude." My wife asked, "what's in it" thinking it might be caffeinated. "Just coca leaves to help with the altitude sickness." My scientist brain was quickly thinking, how much cocaine might be in coca leaves and how it might affect me. "Sure, I'll try it."…..