Story by Lee Daley
Photos by John Williamson & Lee Daley.
We are blessed in the San Francisco Bay Area with the stunningly beautiful Point Reyes National Seashore, a mere hour drive from most locales.  The atmospheric community of Point Reyes Station, described below, should be your first stop.  It's ground zero for everything you'll need to make your getaway a true escape.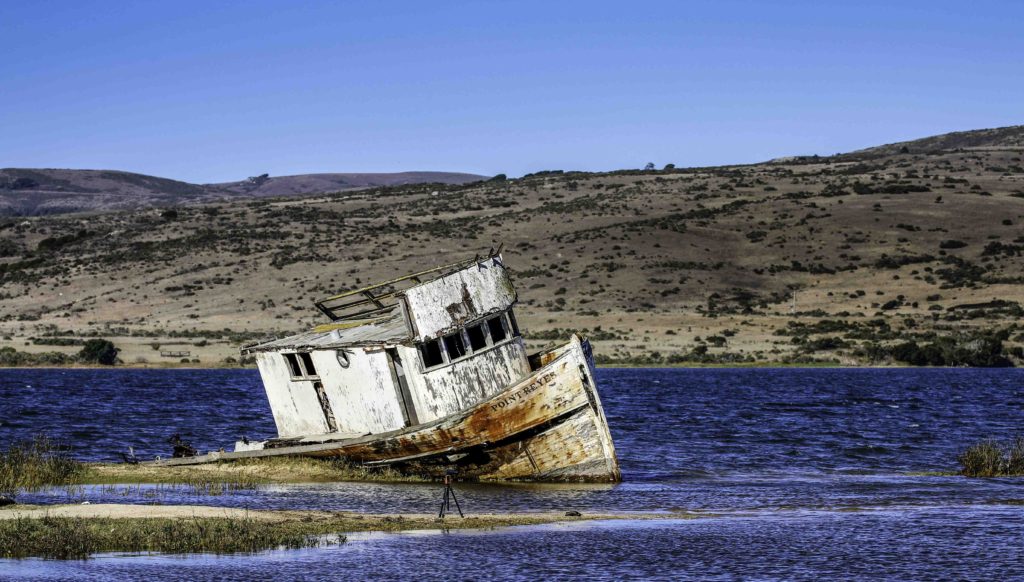 Hard aground in Inverness, the "Point Reyes," a sad end to a hard working fishing boat (Photo: John Williamson)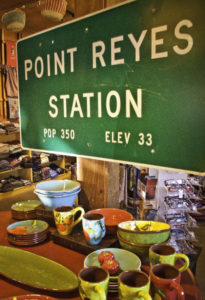 Point Reyes Station: Population 350, Elevation 33.
This former Railroad Center has recently gone Uptown. The recipe consists of a cup of counter-culture, several ounces of upscale venues, and an avid art colony. Surround it with mega doses of natural beauty and you might come close to a description of Pt. Reyes Station, the commercial hub of Point Reyes and a place that celebrates community spirit with a vengeance. West Marin's largest town has several excellent restaurants including the Station House Café, praised at one time by Gourmet Magazine. Shops lining the main street can consume hours of browsing. In one of the town's restored historic buildings, Cabaline Emporium and Saddlery is stuffed to the ceiling with chic Western gear that will fit you out in fine fettle for a stop at Cowgirl Creamery around the corner. Well worth a day trip just to browse Point Reyes Bookstore, you might also want to explore the latest exhibit at Toby's art gallery or visit the Pt. Reyes Library just down the road from the new children's playground at the back of the Creamery Building. Stop back at the Station House Café for musical entertainment in the evening. (Highway One, Pt. Reyes Station)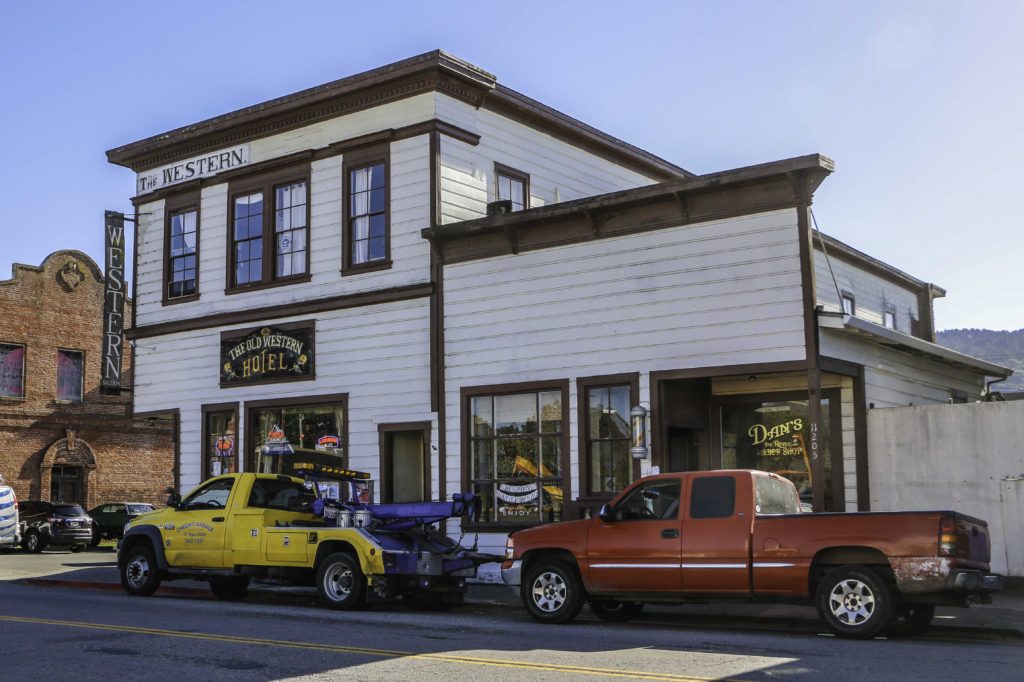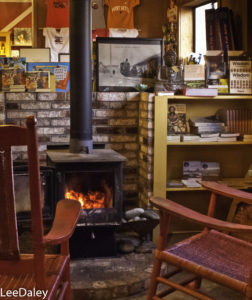 Tobys Feed Barn: The heart of the village and family owned since 1942, Toby's was once just a big barn in the center of downtown Pt. Reyes Station. Over the years, this local mainstay has grown into a community general store with a front porch produce stand selling organic fruits and vegetables. In the same building a spacious art gallery exhibits both local and internationally recognized paintings, photography and sculpture. An expansive household gift area carries artistic crafts and local scenery note cards. Outside, Toby's Certified Green Espresso Bar brews up organic treats with patio seating. The newest addition is a yoga studio. While the front porch produce stand is open year-round, check seasonal dates for the outstanding Saturday Point Reyes Farmers Market, exclusively organic and local. Prince Charles was so impressed with the event, he made it a priority to stop at Toby's during his 2005 USA visit. (11250 Highway One, Pt. Reyes Station; 415-663-1223; tobysfeedbarn.com )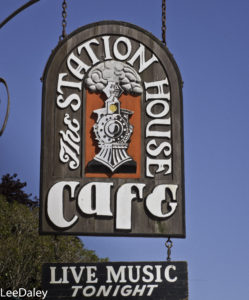 The Station House Café: Garden dining. Live music on weekends. An open kitchen, full bar and sunny outdoor  patio make this friendly, low-key Pt. Reyes Station staple a favorite among locals and day trekkers. On tap are local wines and  oysters from the Pt. Reyes area. Fresh and sustainable ingredients go into the hearty dishes and local seafood entrees. Full breakfast, lunch and dinner menu. Lots of the fresh vegetables and herbs come from the café's own gardens. Famous for their "melt in your mouth" popovers, made fresh daily. (11180 State Highway Route One, Pt. Reyes Station; 415-663-1515; stationhousecafe.com .)
Point Reyes Books: Mark Twain would approve. In what other town of about 800 people in America can you spend a Sunday afternoon listening to a reading by a U.S. Poet Laureate with a sold-out crowd?  Pt. Reyes Books sponsor events of this high quality on a regular basis. Not just a business, this spirited, independent bookstore caters to the literary passions of townsfolk and visitors alike. Heartfelt bibliophiles, owners Molly Parent and Stephen Sparks have carried on a tradition of providing a forum for storytellers and scholars as they host performances that support the arts and the environment. The bookstore arranges an average of 40 events per year. Next time you are in Point. Reyes Station, consider buying from a bookstore that supports the local community. Best sellers, classics and lots of well-priced used books to choose from. Sign up for the bookstore's e-newsletter on its website for news of upcoming events. (11315 Highway One, Pt. Reyes Station; ptreyesbooks.com ) Open daily 10 – 6 p.m.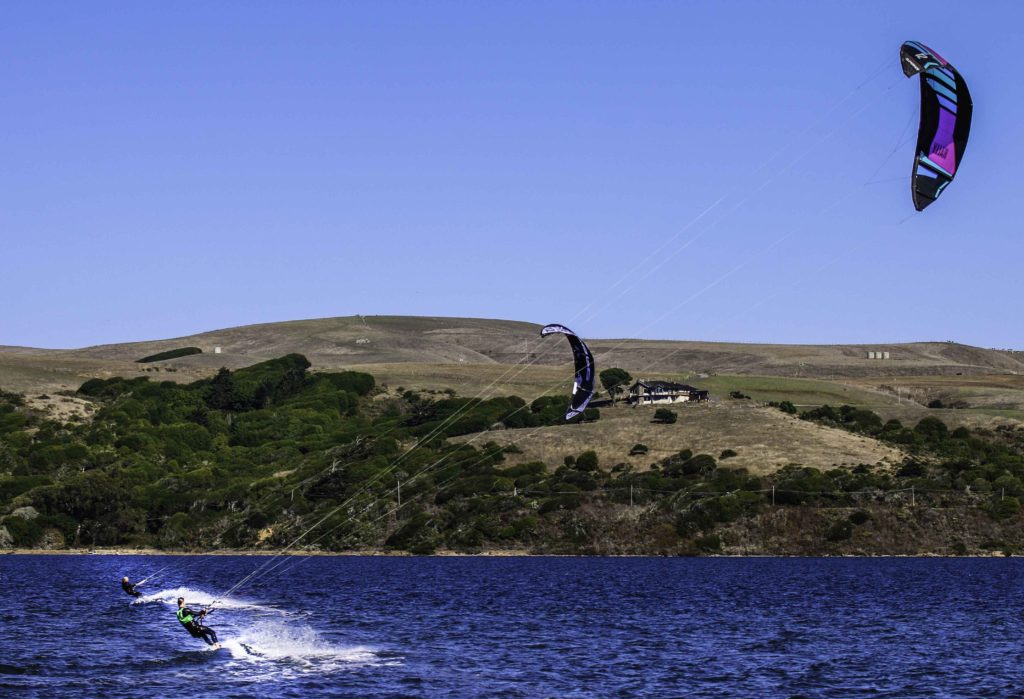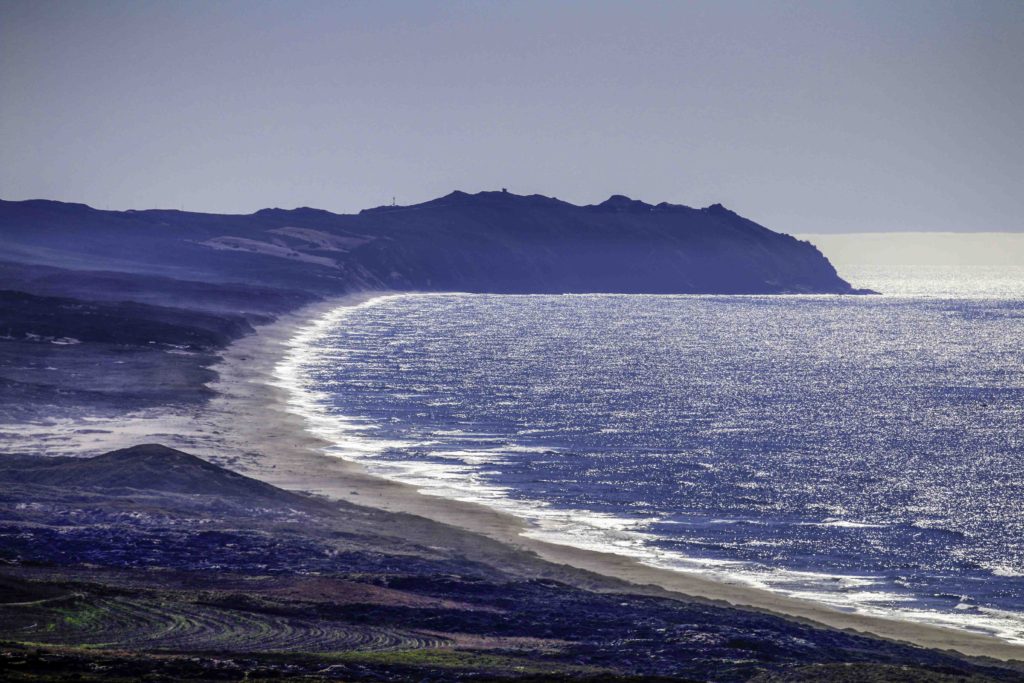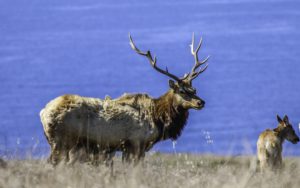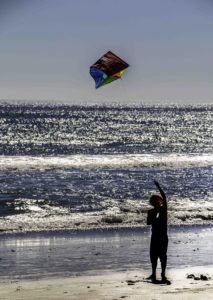 Point Reyes National Seashore: It is hard to choose which is best from the miles of deserted sandy beaches just begging to be wandered; to the rolling hills with abundant wildlife including Tule Elk, coyotes, egrets just waiting to be photographed; to the boating, biking, hiking, kite surfing, horseback riding and kite flying. (https://www.nps.gov/pore/index.htm ) Here are just a few options with links to explore more.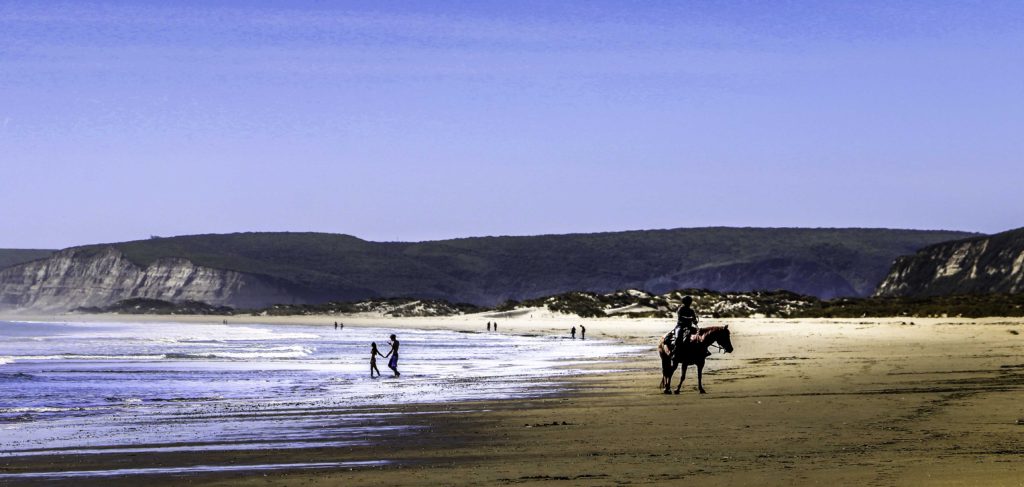 Chimney Rock: Located on the Point Reyes Headlands, the 1.75 mile (round trip) trail to Chimney Rock leads along a ridge crest overlooking Drakes Bay to the southeast. The trail offers a splendid opportunity for viewing elephant seals, birds and wildflowers. (https://www.nps.gov/pore/planyourvisit/chimney_rock.htm  )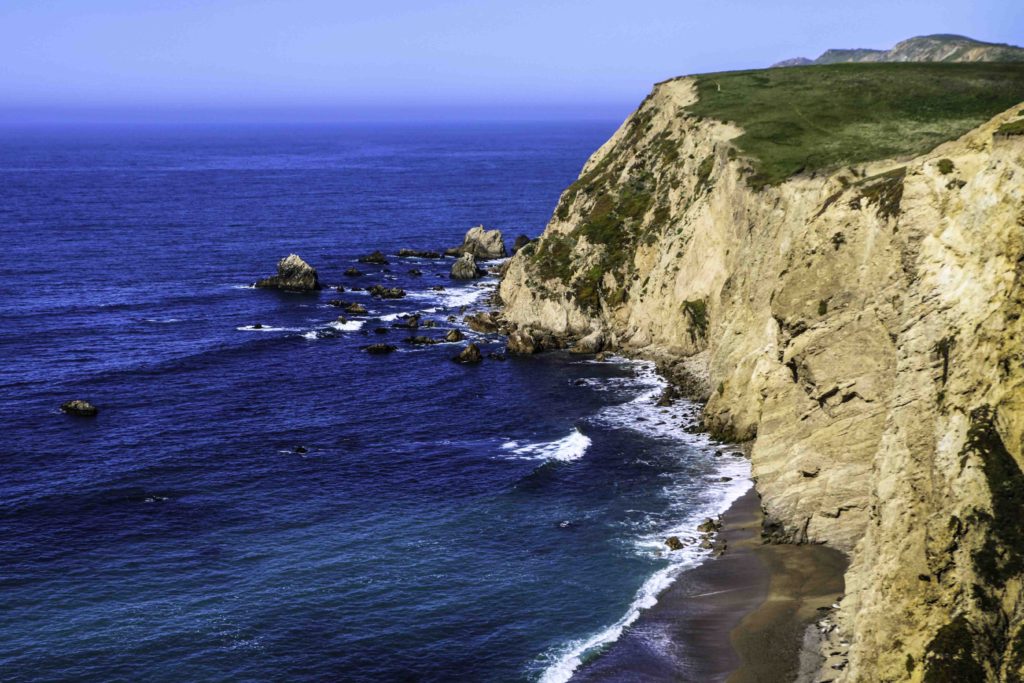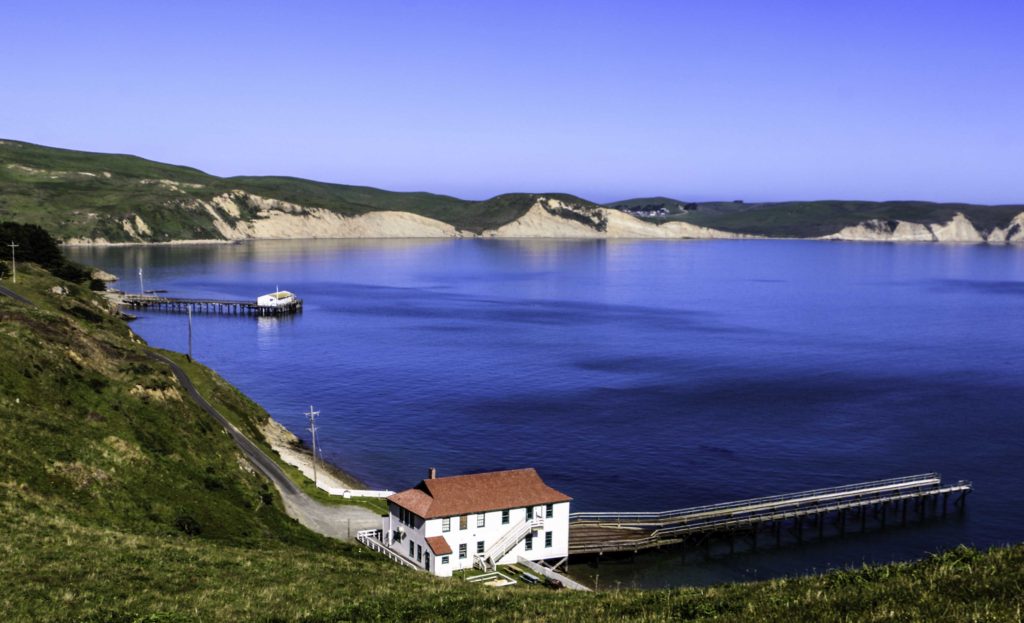 Pt. Reyes Lighthouse: Built high on a Point Reyes cliff and dating back to 1870, this historic lighthouse presides over a network of hiking and biking trails. January through March is prime time for whale-watching. Rugged ridges, open pasture and coastal cliffs surround the more than 70 miles of wilderness. More than 400 different bird species have been seen at the nearby Point Reyes Bird Observatory. For more than a hundred years, the lighthouse warned mariners of danger, especially in times of reduced visibility from thick fog. In 1975 ,the Coast Guard installed an automated light and transferred ownership of the lighthouse to the National Park Service which continues to maintain its maritime heritage with a light-keeper's museum containing historic photos of shipwrecks and lighthouse keepers. From the parking lot, walk a half-mile along the bluffs to the Visitor Center and then down 308 steps. You can see the lighthouse from the top of the stairway any time but for best times to visit, be sure to check the times listed below by calling the Visitor Center. (415-669-1534 ; nps.gov/pore/historyculture/people_maritime_lighthouse.htm )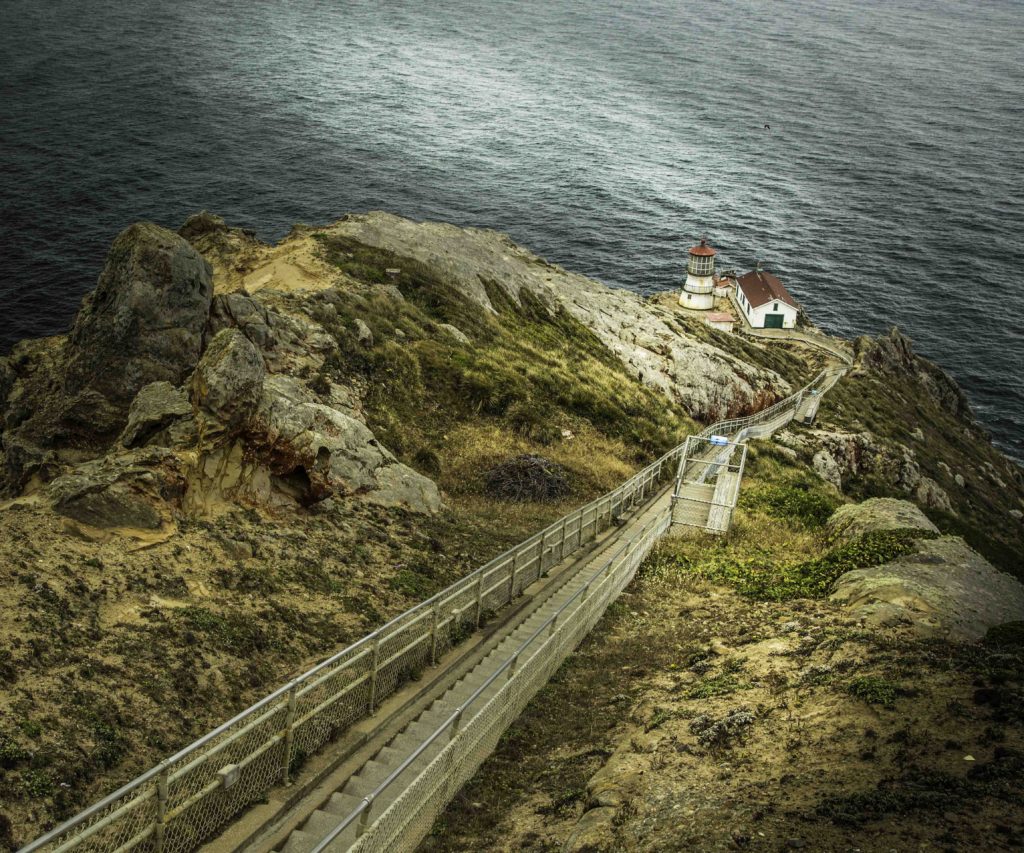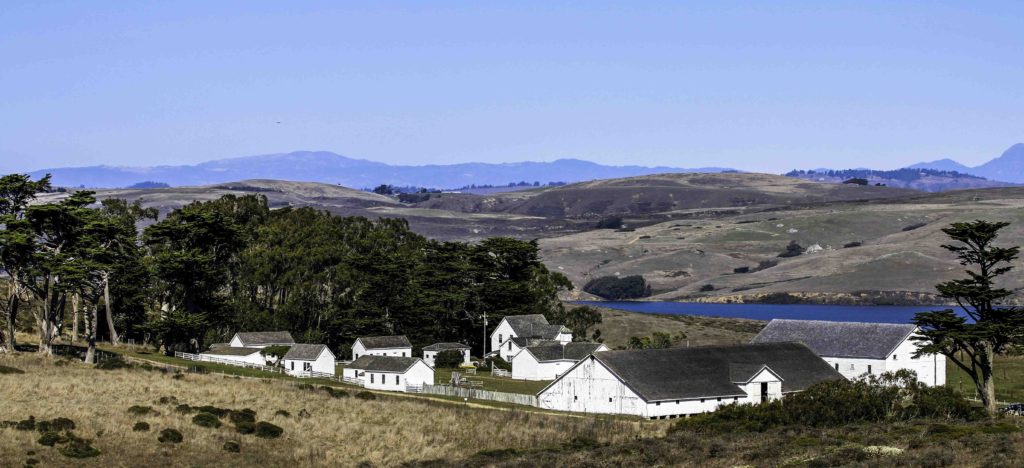 Pierce Ranch: Tomales Point (aka Pierce Point), located at the northern end of Point Reyes National Seashore, is a part of the Tule Elk Reserve and a good place to view elk, birds and wildflowers. The historic Pierce Point Ranch was once an active dairy ranch. A short 0.4 mile trail leads from the Ranch down to magnificent McClures Beach. The 9.7 mile Tomales Point Trail follows the ridge of the narrow peninsula offering outstanding views of Tomales Bay and Bodega Bay to the north. (https://www.nps.gov/pore/planyourvisit/tomales_point.htm )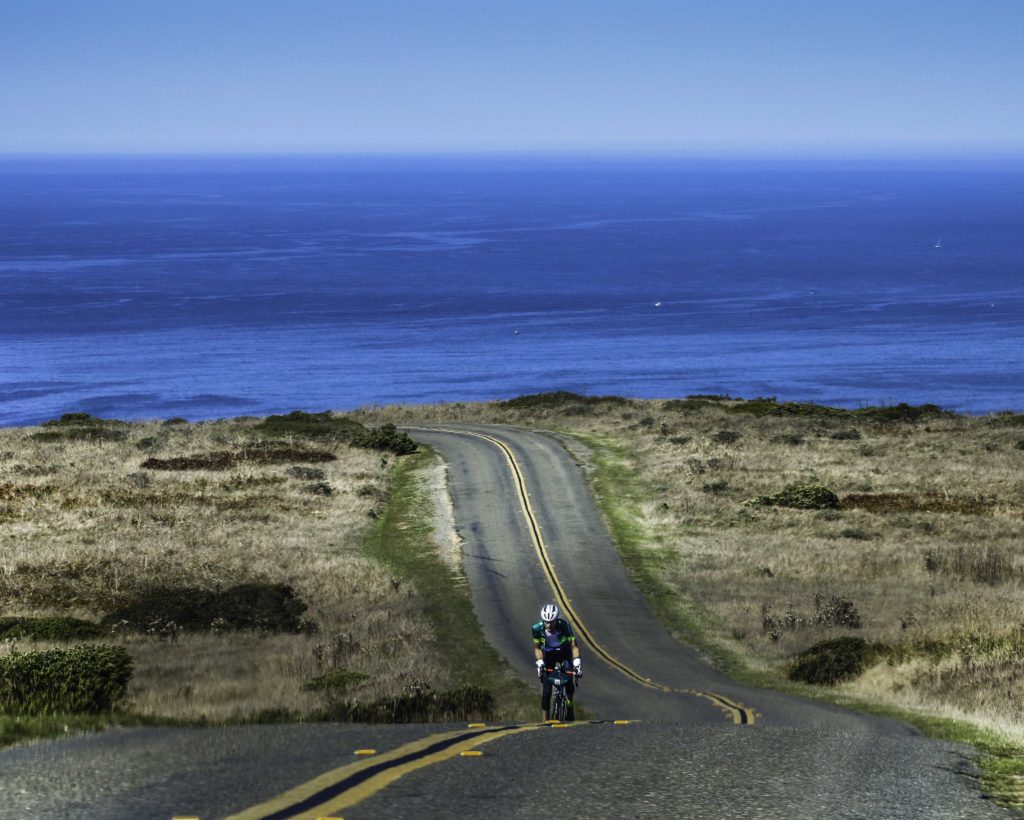 Olema House: Located in the town of Olema, the Pt. Reyes Seashore Lodge offers the perfect Marin County vacation location, central to all the wonders of Point Reyes National Seashore and Tomales Bay. Return to one of the lodge's rooms or cottages after a day of adventure at the park for a memorable evening in the quiet Marin countryside. Sit by a cozy fire in your room, relax in a whirlpool tub, or simply settle into an Adirondack chair on the back lawn and watch the Olema Creek flow by. Bird watch, read a book or share a bottle of wine with some local cheese or fresh-baked cookies and tea from the lodge's breakfast room. The lodge's lending library is well stocked with local reference books and novels left by previous guests. Also on site is a casual game room where guests can watch TV, play pool, chess or board games. (10005 State Route One, Olema; 415-663-1264; olemahouse.com )
The Abalone Inn: A pastoral 1912 Victorian, often described as having a bohemian European style, the vintage 1912 Victorian-style Abalone Inn features three unique guest bedrooms, a front porch with views of Black Mountain, the pastures and wetlands of Tomales Bay and a cozy fireplace parlor. Lodging includes an organic home-cooked breakfast and use of the hot tub. Recent guests note on the inn's website that, during a three-night stay, they sighted 97 different bird species on and around the property. (12355 Sir Francis Drake Blvd, Inverness; 877-416-0458; abaloneinn.com .)
Pt. Reyes Hostel: Voted #2 Hostel in the world. Nestled in a secluded valley of the Point Reyes National Seashore, just two miles from Limantour Beach, the Point Reyes Hostel is surrounded by trails that wind 140 miles through a stunning coastal wilderness. Housed in historic ranch buildings, the hostel provides a peaceful, relaxing retreat for travelers of all ages. Guest are accommodated in shared rooms (one private room is available), and enjoy comfortable lounges with park views and a fully equipped guest kitchen. In addition, the Point Reyes Hostel is a certified green business, committed to promoting environmentally responsible travel. A recently built addition has been constructed according to LEED green building standards. It includes four private family rooms (each sleeping up to five people), a self-service kitchen, indoor and outdoor guest lounges, as well as living quarters for hostel staff. The new facility is designed to maximize natural light and heat efficiency including a photovoltaic solar energy system installed on the roof.  (415-663-8811; Limantour Beach; norcalhostels.org .)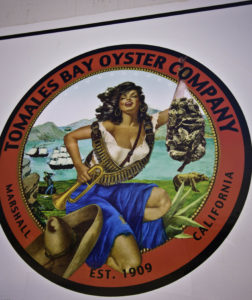 Tomales Bay Oyster Company: Purity, freshness and safety. From the cool, clean waters of Tomales Bay and the Pacific Northwest, every day is a good day to sit by the bay and imbibe oysters, mussels and Manila clams. Bring you picnic food, table ware, drinks and BBQ ware but buy your fresh oysters, clams or mussels here. All the seafood is available for cash and carry and many picnic places are nearby.  Across the bay, Heart's Desire State Beach (Tomales Bay State Park) 15 miles away is a wonderful spot to swim, grill, and picnic. Cash and Carry take-home is also an option. Bear Valley Visitor Center in Olema, 7 miles south has a fantastic, grassy picnic area bordered by oak trees and giant bay laurels, hiking trails, and a recreated Miwok Village (complete with a sweat lodge!). Just before you get to Bear Valley on Highway One is Olema Campground which has a grassy picnic area surrounded by trees, they charge $10 per car. Millerton Point State Park (3/4 mile south of Tomales Bay Oyster Company,) has no tables or grills, but provides a bathroom, is dog friendly, and is a gorgeous place to picnic on the beach and watch the sunset. When you visit any of these neighboring parks or beaches, please do not leave any oyster shells or trash behind. Open every Friday from Noon to 5pm, Saturday and Sunday 9am to 5pm for shellfish sales. Arrive come early to pick up your order. Please call or email to place an order and schedule a pick up appointment. Look for the white picket fence about four miles north of Pt. Reyes Station, directly on Highway One (15470 Highway One, Tomales Bay; 415-663-1242; tomalesbayoysters.com .) https://www.tomalesbayoystercompany.com/