The Best Way To Travel Through Switzerland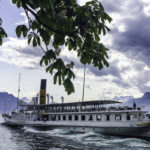 Story by Carol Canter with Photos by Jack Heyman and Carol Canter
We looped through Switzerland on a 15-day Swiss Travel Pass in May, taking panoramic train journeys through legendary mountain passes, boat rides across shimmering silver lakes and cable car rides to postcard-perfect Alpine villages and peaks. With almost everything included in the Swiss Travel Pass – even museums and heritage sites – travel through Switzerland was seamless and easy to plan. Service was friendly, helpful and multilingual.
Why I love European Train Travel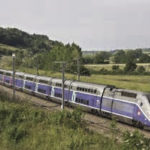 Story and Photos by Jacqueline Harmon Butler
On my first trip to Europe many years ago, my sister Patty and I traveled around Ireland, England, Scotland, France and Switzerland via our Eurail Passes. I found standing in front of the big departure boards in the train stations thrilling. Something captivated me about those clicking sounds, and then new trains to magical places would appear with track and departure times. Knowing that I could board any one of those trains was a huge temptation. I loved the clicking sound. To me it sounded like adventure. To this day, I love European train travel.
A Lisbon Love Affair with a Famous Tart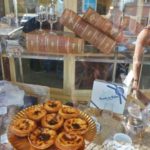 Story and Photos by Wanda Hennig

 Pastéis de nata: Portugal's sweetest and most replicated tartlets. Versions of them tempt fans in cafés, tea rooms, coffee shops and bakery delis in cities around the world. Having tasted many while on a recent month-long trip roaming cities and towns running from Porto  to Faro  in the Algarve, I can unreservedly recommend a pilgrimage to the Belém neighborhood in Lisbon to sample "the original"—the one I would unhesitatingly say is the gold standard. The one I would wager a bet designating: best in the world. It was a chance discovery, as the best ones while traveling often are.
Culinary Poland in the time of Chopin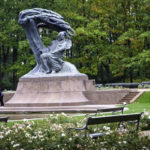 Story and Photos by Wanda Hennig
When Fryderyk Chopin was born March of 1810, 29 miles west of Warsaw in Żelazowa Wola, in the annex of a manor house belonging to a count whose children Chopin's father, Nicolas, tutored, traditional Old Polish cuisine was the table of the day. Culinary Poland had remained basically the same since the 17th century.
Imagine Peace: Yoko Ono's "Wish Tree:" From Copenhagen to Iceland and beyond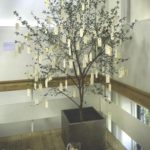 Story and Photos by Lee Daley
If you should encounter a Wish Tree, this is Yoko Ono's suggestion: "Make a wish. Write it down on a piece of paper. Fold it and tie it around a branch of a Wish Tree. Ask your friends to do the same. Keep wishing until the branches are covered with wishes."
Budapest's Healing Mineral Baths mend mind, body and spirit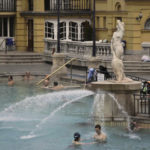 Story and Photos by Lee Daley
While there are many reasons to visit Hungary, including the fact that right now it is one of the best values in Europe, no visitor should leave the capital city of Budapest without indulging in an extended soak at one of its grand healing mineral bath houses.
How to Enjoy Free and Affordable Copenhagen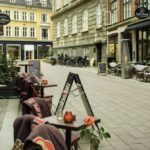 Story and Photos by Lee Daley
A true Epicurean knows when to save and when to splurge and it's easy to do both in Copenhagen, one of Europe's most elegant cities. By seeking out free and affordable opportunities without sacrificing quality you'll be able to set aside your Danish krone for those indispensable splurges found only in Copenhagen. Based on a recent stay, here are my top suggestions for a boundary pushing visit that won't break the budget.
Norway: Cruising, crab hunting and fine cuisine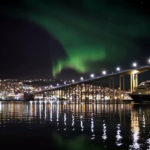 Story by Monique Burns
In Norway, I signed on for Hurtigruten's six-day coastal cruise in late summer when the Midnight Sun stays high in the sky through much of the night.  After a couple of days in Oslo, treating myself to Edvard Munch's work at the National Gallery and the Munch Museum, and innovative New Nordic cuisine at waterfront Louise Restaurant & Bar and at Ekebergrestauranten high in the hills above the Oslofjord, I made the two-hour SAS flight north to Kirkenes, six miles from the Russian border….
Copenhagen: In "The Danish Girl's" Footsteps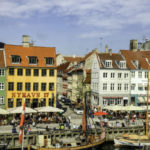 Story and Photos by Lee Daley
When I sat down to watch the film, "The Danish Girl," I had no idea it would inspire me to travel to Copenhagen where I would walk the cobbled streets and explore the same Old Town waterfront where the film's fated artistic couple lived during the 1920s.

Paris Progressive Supper and Moveable Feast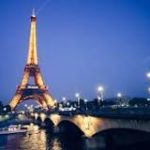 Story and Photos by Jacqueline Harmon Butler
Ernest Hemingway called Paris a "movable feast," and I have always agreed with him. On my last night in Paris, I decided to have my own movable feast—a progressive supper, with each course in a different restaurant. I wanted the restaurants to be within walking distance from one another, the last one near my hotel in the 6th arrondissement. I was feeling a bit lonely and disappointed that I hadn't fallen in love with anyone this trip. I had already told my friends back home that this time I would meet that "special someone" while in Paris. Now, here I was, my last night in town, and still alone.
Burgundy Canal aboard European Waterways' La Belle Epoque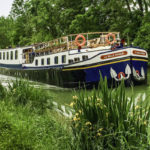 Story by Carol Canter with Photos by Jack Heyman and Carol Canter
La Belle Epoque, European Waterways' six-room floating boutique barge hotel, cruises the Burgundy Canal each week spring to fall between Tanlay and Venarey-les-Laumes. The 12 passengers who sign on will be taking a slow and sensual six-night journey from nowhere to nowhere. They could drive the same distance – 40 miles – in no time, but what illuminating and palate-pleasing experiences would be missed. For a cruise aboard La Belle Epoque is slow travel at its finest, a luxurious opportunity to explore the legendary landscape of Burgundy, France's renowned wine region, as a staff of experts feeds your mind, body and soul.
Cruising France's Canal du Midi aboard European Waterways' Barge Anjodi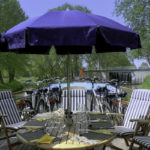 Story by Carol Canter with Photos by Jack Heyman
Floating by barge through France's canal-laced countryside underscores the pleasures of dining on meals prepared from fresh locally-sourced ingredients. Our first lunch onboard the 8-passenger Anjodi made this abundantly clear. The buffet was no less than a delectable culinary map of the surrounding Languedoc region in the south of France, featuring a beautiful salade niçoise (from Nice) with red mullet; tielle – an octopus pie from the neighboring seaport of Sète; brandade de morue — a salt cod and olive oil paste; warm rocket, potato and mussel salad; green salad; and a pissaladière — a provençal pizza made with anchovies, olives and onions.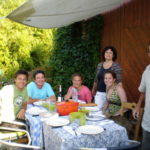 Story and Photos by Stephanie Levin
It's never about food. It's about the people who share your table, who invite you into the beautiful blessing of friendship, the profoundly social urge to share, a small mitzvah of psychological well being. I didn't fully grasp this concept until I moved to France; and even then, my American habit of adamantly requiring advance notice in lieu of spontaneity dictated dining, causing culinary chaos in my new marriage. "It's not about the food; it's the company," my husband reprimanded. So, I shouldn't have been surprised when my husband greeted me at the train station in La Rochelle, all smiles, a sack of mussels and an announcement: we would be having dinner in the backyard of our friend's home, Chez Didier, for my birthday. "C'est pas vrai!" I quipped, eyeballing the mussels.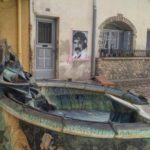 Story and Photos by Elaine Koerner
Spotted any new (or should that be old?) faces of late while strolling the streets of Céret in Southern France? Before you say no, here are a few more details. These faces are acrylic, and they make their appearance on walls and the sides of buildings scattered round the town center. The artist behind the faces prefers to be known only as FAS. "I am very proud of our artistic history," explains FAS, who lives in Céret with his family. "I decided to create these portraits in tribute to a handful of the many painters and other artists who either were locals or else were drawn to Céret's charms as visitors. My portraits include both well-known and lesser-known painters." FAS has completed six so far, with three more in the pipeline. His portrait project got started more than a year ago after he received a thumbs up from the local town hall called Mairie in French.
Floating the Loire River Canal on the Renaissance Barge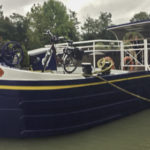 Story and Photos by Jacqueline Harmon Butler
"Madame, would you like another glass of Champagne?" "Oh yes," I replied with a smile, holding out my Champagne flute in one hand and taking another of the delicious tidbits being passed around with the other. We were welcomed aboard the Renaissance Barge by Captain Hadrien Famy and introduced to his crew of four which consisted of two hostesses, Dani and Nicole, chef.