EU
The Best Way To Travel Through Switzerland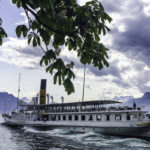 Story by Carol Canter with Photos by Jack Heyman and Carol Canter
We looped through Switzerland on a 15-day Swiss Travel Pass in May, taking panoramic train journeys through legendary mountain passes, boat rides across shimmering silver lakes and cable car rides to postcard-perfect Alpine villages and peaks. With almost everything included in the Swiss Travel Pass – even museums and heritage sites – travel through Switzerland was seamless and easy to plan. Service was friendly, helpful and multilingual.
Why I love European Train Travel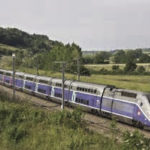 Story and Photos by Jacqueline Harmon Butler
On my first trip to Europe many years ago, my sister Patty and I traveled around Ireland, England, Scotland, France and Switzerland via our Eurail Passes. I found standing in front of the big departure boards in the train stations thrilling. Something captivated me about those clicking sounds, and then new trains to magical places would appear with track and departure times. Knowing that I could board any one of those trains was a huge temptation. I loved the clicking sound. To me it sounded like adventure. To this day, I love European train travel.
A Lisbon Love Affair with a Famous Tart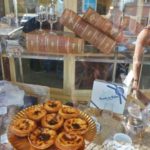 Story and Photos by Jacqueline Harmon Butler
 Pastéis de nata: Portugal's sweetest and most replicated tartlets. Versions of them tempt fans in cafés, tea rooms, coffee shops and bakery delis in cities around the world. Having tasted many while on a recent month-long trip roaming cities and towns running from Porto  to Faro  in the Algarve, I can unreservedly recommend a pilgrimage to the Belém neighborhood in Lisbon to sample "the original"—the one I would unhesitatingly say is the gold standard. The one I would wager a bet designating: best in the world. It was a chance discovery, as the best ones while traveling often are.
Culinary Poland in the time of Chopin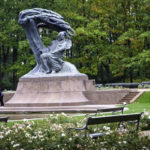 Story and Photos by Wanda Hennig
When Fryderyk Chopin was born March of 1810, 29 miles west of Warsaw in Żelazowa Wola, in the annex of a manor house belonging to a count whose children Chopin's father, Nicolas, tutored, traditional Old Polish cuisine was the table of the day. Culinary Poland had remained basically the same since the 17th century.
Imagine Peace: Yoko Ono's "Wish Tree:" From Copenhagen to Iceland and beyond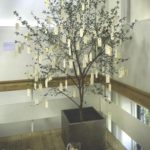 Story and Photos by Lee Daley
If you should encounter a Wish Tree, this is Yoko Ono's suggestion: "Make a wish. Write it down on a piece of paper. Fold it and tie it around a branch of a Wish Tree. Ask your friends to do the same. Keep wishing until the branches are covered with wishes."
Budapest's Healing Mineral Baths mend mind, body and spirit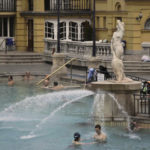 Story and Photos by Lee Daley
While there are many reasons to visit Hungary, including the fact that right now it is one of the best values in Europe, no visitor should leave the capital city of Budapest without indulging in an extended soak at one of its grand healing mineral bath houses.
How to Enjoy Free and Affordable Copenhagen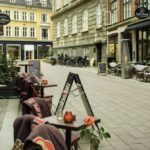 Story and Photos by Lee Daley
A true Epicurean knows when to save and when to splurge and it's easy to do both in Copenhagen, one of Europe's most elegant cities. By seeking out free and affordable opportunities without sacrificing quality you'll be able to set aside your Danish krone for those indispensable splurges found only in Copenhagen. Based on a recent stay, here are my top suggestions for a boundary pushing visit that won't break the budget.
Copenhagen: In "The Danish Girl's" Footsteps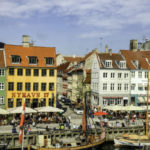 Story and Photos by Lee Daley
When I sat down to watch the film, "The Danish Girl," I had no idea it would inspire me to travel to Copenhagen where I would walk the cobbled streets and explore the same Old Town waterfront where the film's fated artistic couple lived during the 1920s.